Selected Artwork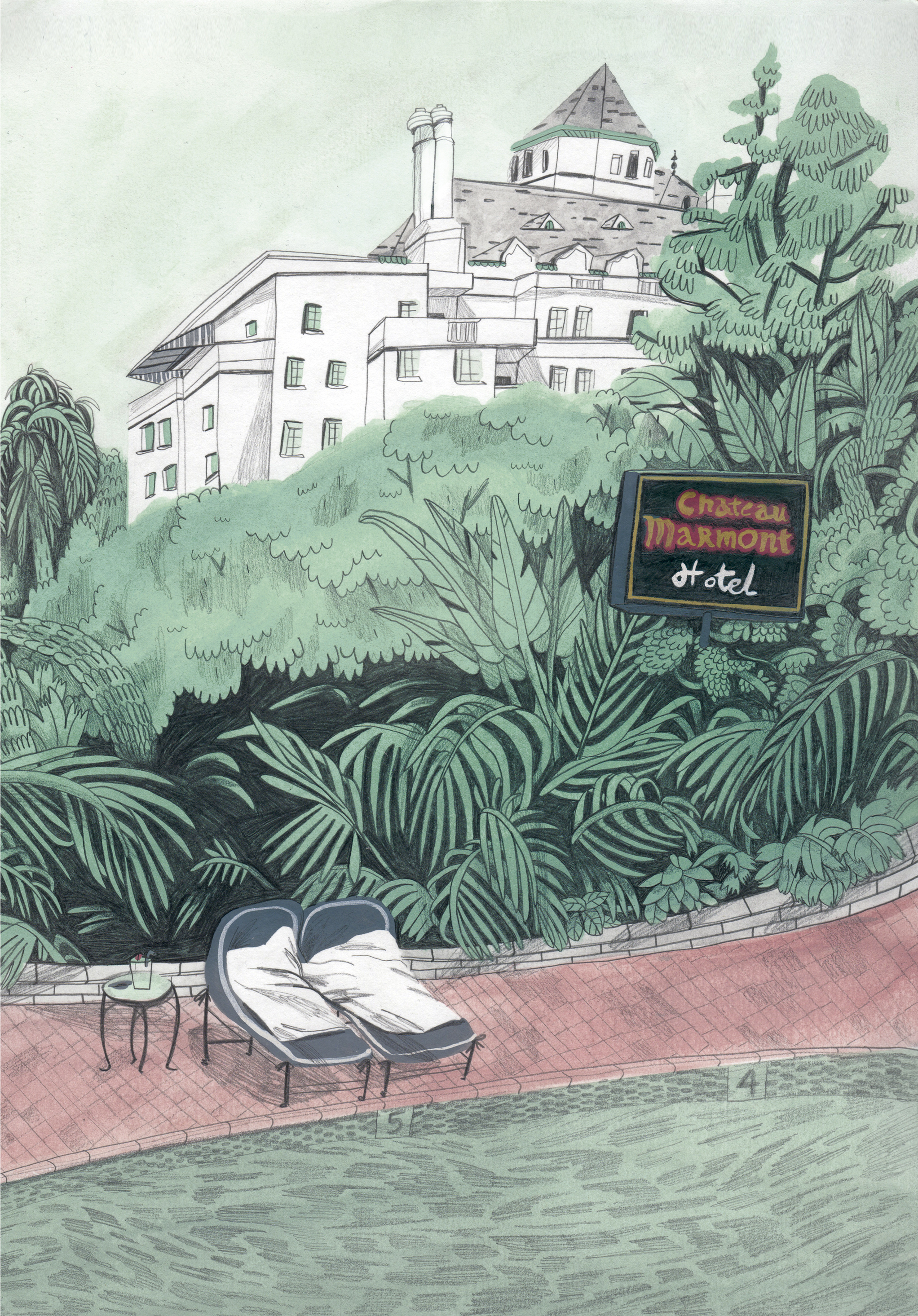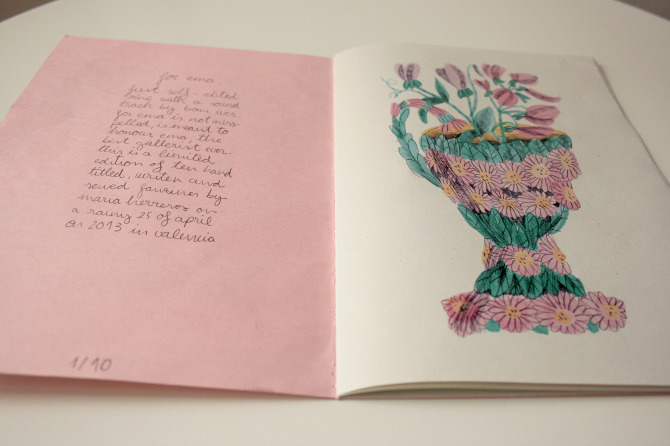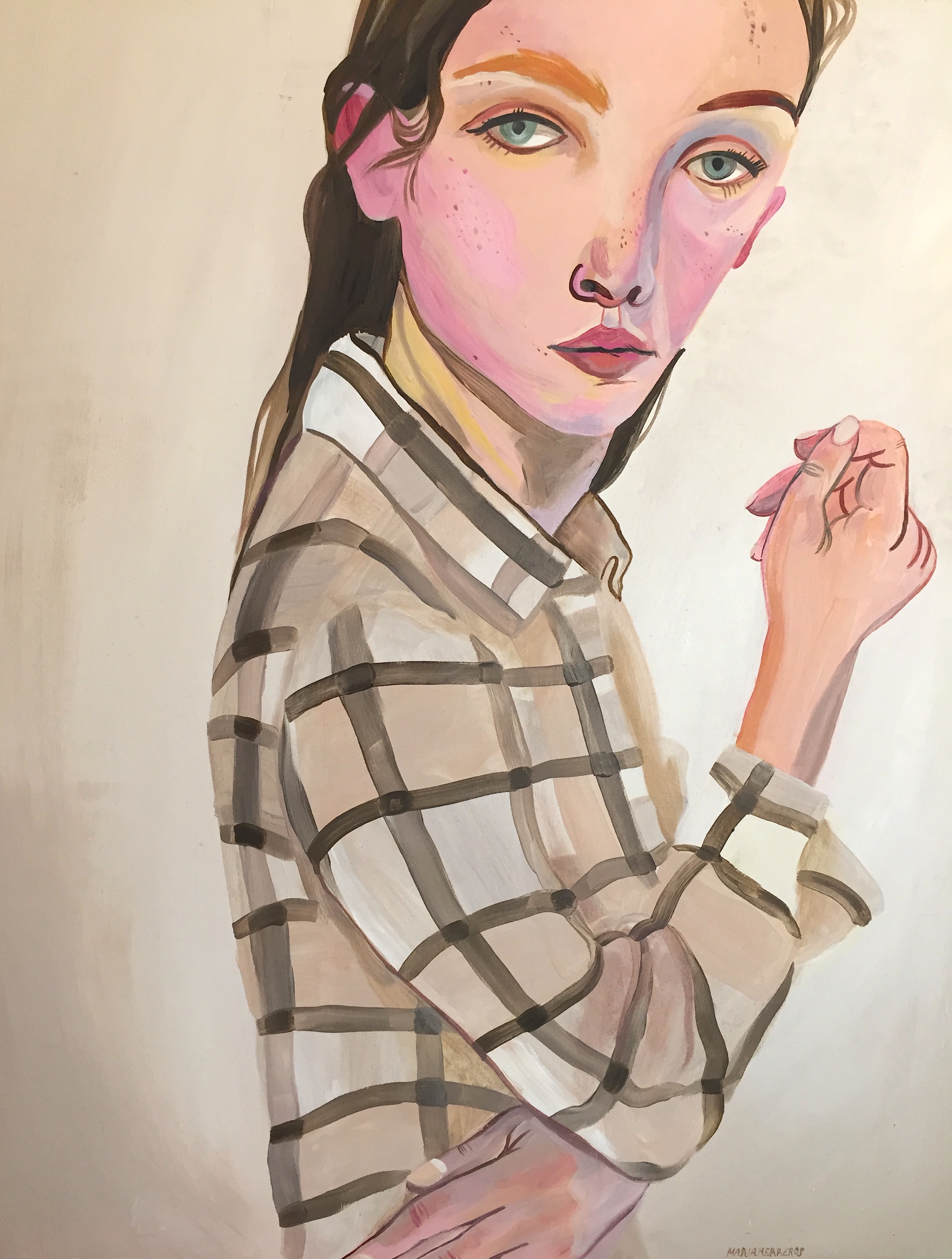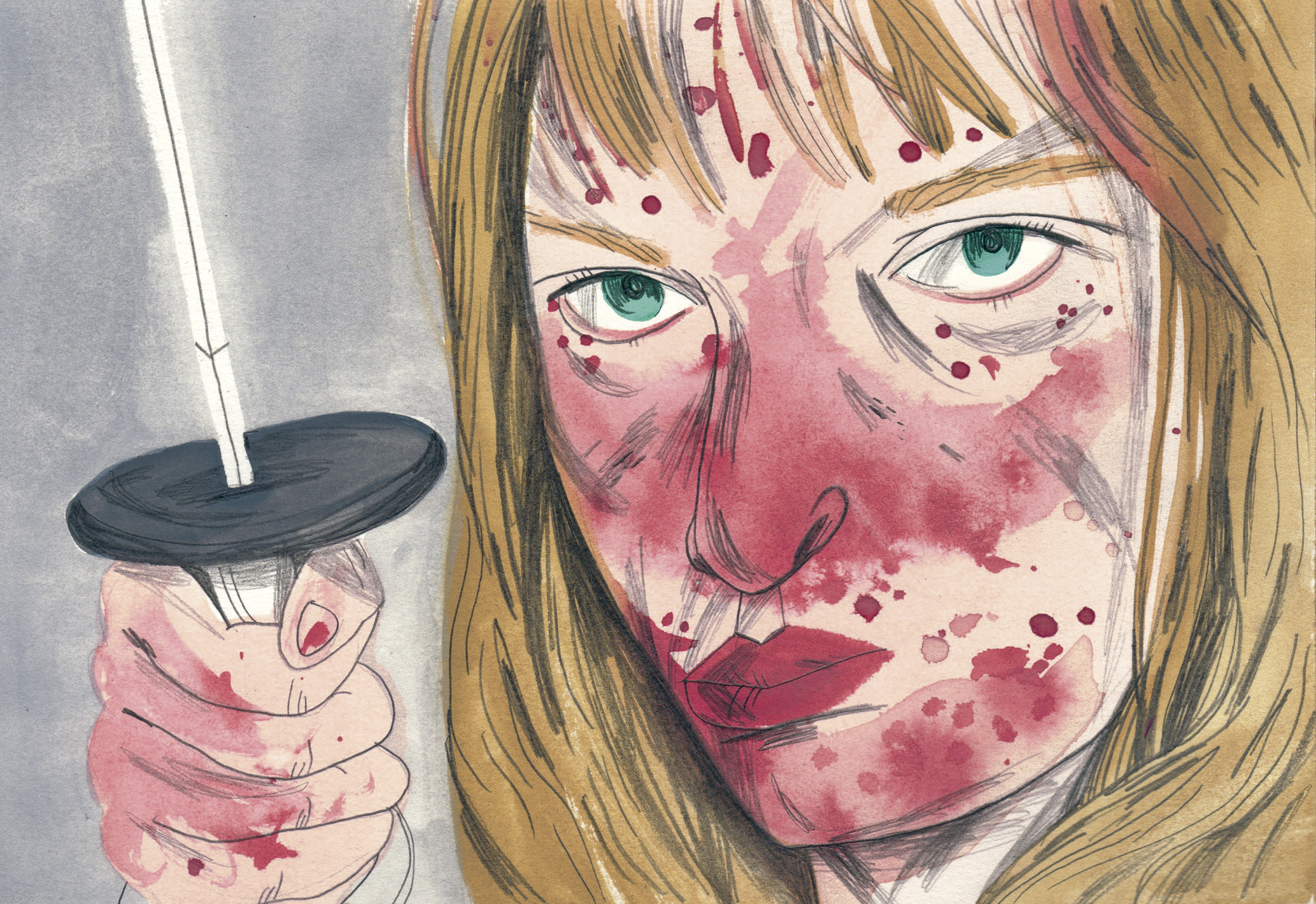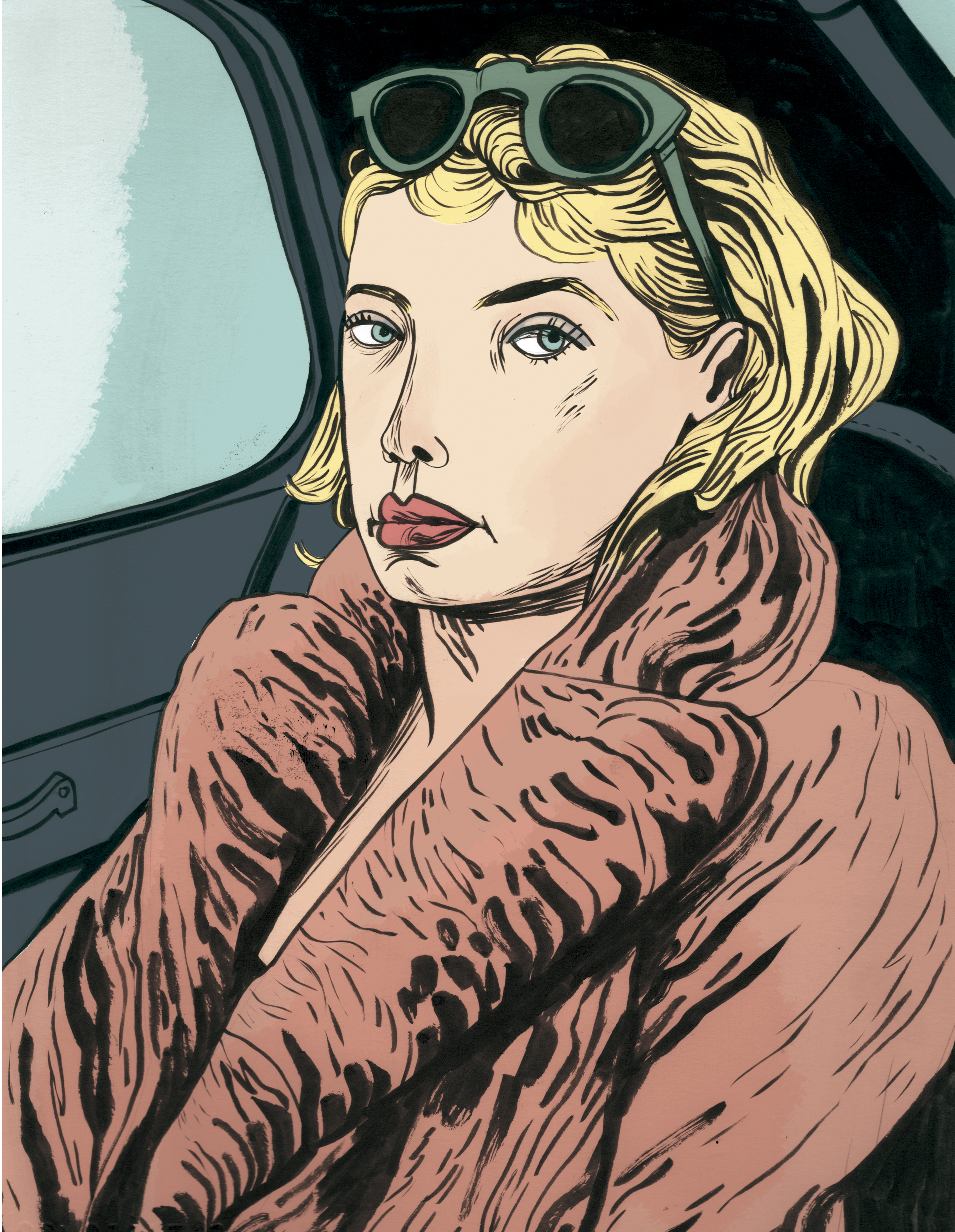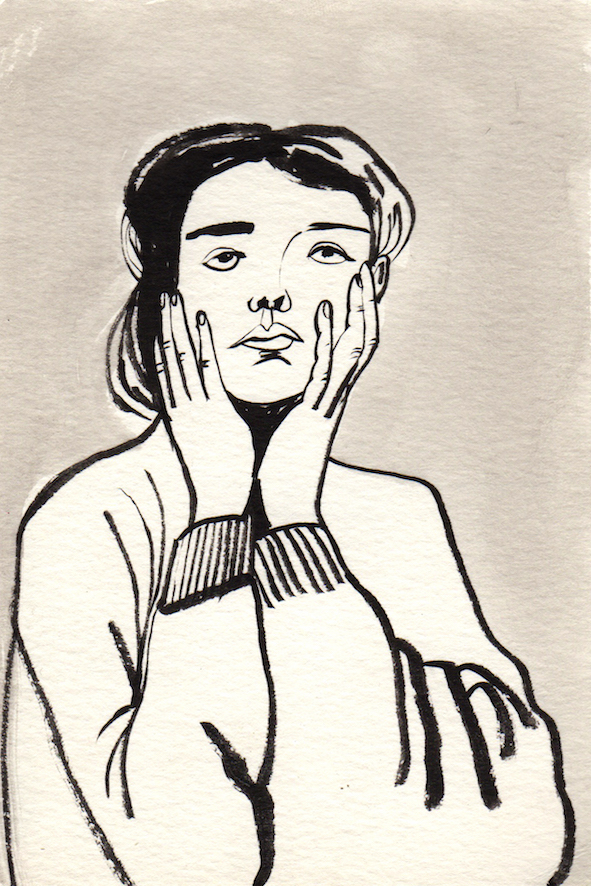 /ALL IMAGES PROPERTY OF MARIA HERREROS 2020/
Plastic Artist born in Valencia, Spain in 1983.
University of Fine Arts San Carlos, UPV licensed Working on painting, illustration, mural and comic since 2011.

Interests are a comprehension of human emotions and evolution of society. Involved on commercial, artistic and social projects all over the world. Currently focusing on gender equality and social justice. Very distinctive style, hard to define and always playing around the concept of stablished beauty and shaking normatives.

Some clients are Sony, Uniqlo, Anthropologie, Vogue, Mango, Kenzo, Reebok, Girls Inc, The Malala fund.
Published by Planeta and Taschen among others.
Work exhibited in Hong Kong, L.A, NY, Madrid and Seoul among others.


EXHIBITIONS

2019
CCCB Barcelona Feminismos! Barcelona, Spain
8PM secret gallery Barcelona, Spain

2018
SIPicture Institute of Arts, Seoul, South Korea
We don't care anymore, Swinton gallery, Madrid, Spain
GIFC Emma Pardos, Barcelona, Spain and part of International tour

2017
Junior High Gallery, L.A, USA
SOMArts San Francisco, USA
Women X Women Art fair, NY, USA
Pepita Lumier, Valencia, Spain

2016
Galeria vertigo, Mexico DF, México
Prince Gong'sMansion, Ministry of Culture, Beijing, China
Miscelánea, Barcelona, Spain

2015
Electrownia gallery Naif Art festival, Czeladź, Polonia

2014

Galeria 33, Santiago de Chile, Chile
Bootsbau gallery, Berlín, Alemania

2013
Colectifblanc anual art show, Montreal, Canada
Octubre centro de Cultura Contemporánea, Valencia, Spain

2012
Ó galeria, Oporto, Portugal
Cream BCN, Barcelona, Spain


MURALS

Uniqlo Barcelona Flasgship Store
Anthropologie Barcelona Flasgship Store
LaBel Valette Mural festival, Pressigny-les pins
Nails Inc, Girl King mural in Brooklyn, NY for Malala Fund
RTVE TV studios in Barcelona,Spain
Á Punt TV Studios in Valencia,Spain
Les Arts Festival, ValenciaSpain

ARTISTIC RESIDENCES

Masterclass and artistic residence in Si picture Arts Institute, Seoul, South Korea
Artistic residence in Chandelier Creative, Southampton, NY, EEUU
Non profit project Mural Hetauda for Nepal Sonrie in Bastipur, Nepal


SELECTED

THE ILLUSTRATOR 100 BEST AROUND THE WORLD, Taschen. 2019
ILLUSTRATION NOW! 5 ,Taschen. 2014

PUBLICATIONS

2020 CÚPULA, PLANETA "Maestro Scorsese" Cover Art
2019 LUNWERG "Viva la Dolce Vita" con Máximo Huerta
2018 LUNWERG "Paris será toujours París" con Máximo Huerta
2018 SM "Mi vida es un poema" con Javier García
2018 ALFAGUARA Random House "Nosotras" con Rosa Montero
2016 LUNWERG "Marilyn tenía once dedos en los pies"
2016 LUNWERG Antología "Donde el negro se hace rosa"
2015 DIMINUTA EDITORIAL "Tea"
2014 ULTRARRADIO "Negro viuda rojo puta".
2014 NORMA, Portada y cómic de la antología "Enjambre"
2014 TEST "Cata de palabras"
2012 DE PONENT "Fenómeno"

PRESS

Vogue, Grazia, Público, La Vanguardia, El Pais /Smoda, YoDona, Ahora Semanal, Vein, Agapornis, Kireei, Minchô


SOME CLIENTS

Uniqlo
Anthropologie
Mango
the Malala Fund
Fnac
Kenzo
Lennyletter
Sony Music
Reebok
Asus
Amnistia internacional


CRITIQUE

Drawing glances by Virginia Capellas

Gathering illustrations by Maria Herreros may well feel like drifting through a botanical garden in the middle of a big city.

Duality is implied in everything she does: to browse through of her books is like walking along the edge of beauty and ugliness, the sweet and the rough, what's intimate and what's strange. And, despite portraying famous characters of pop culture, with her unique and graceful style she always reveals something new out of them. María starts by applying colour in an intuitive and chaotic way, just like in a romantic ritual of approach, until she uncovers with her graphite pencil that particular detail of her model that has fascinated her, and that we had overlooked. Perhaps it lies in her unusual colour range, her bizarre freshness, in her floral arrangements
or her inspiring honesty but, even without knowing exactly what her secret is, Maria manages to break clichés and win our love by means of imperfection. Preciousness is forbidden in her art but there is something beautiful in each of her characters that grips you. That's when the personality unfolds and unashamedly flows out of every figure, the most sincere beauty arises; impossible to dismiss due to the blinding light of a glance. And that's where we eventually find Maria, drawing glances.